CONGRATULATIONS TO OUR NEWLY ELECTED AND APPOINTED OFFICERS OF MASONIC YEAR 2019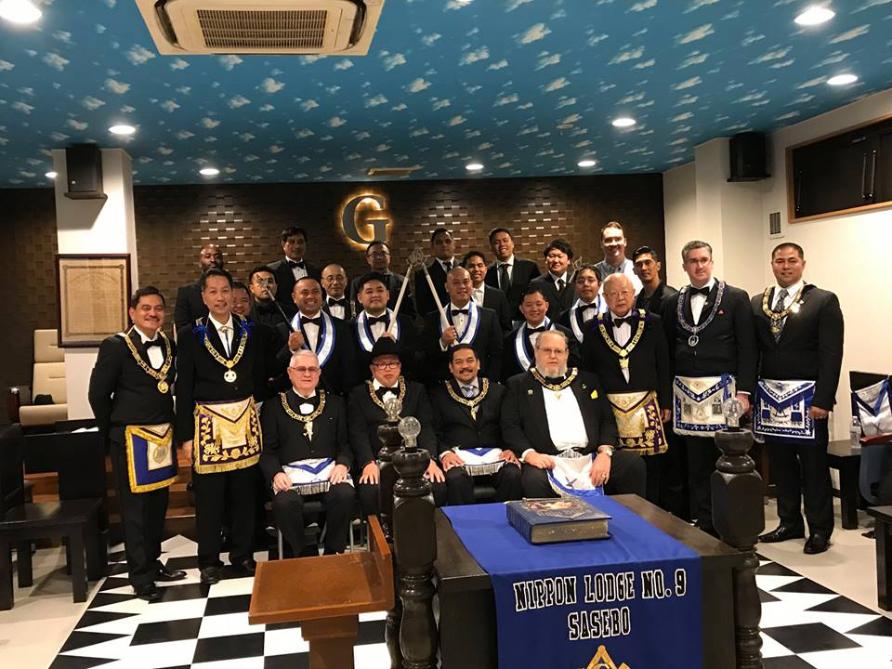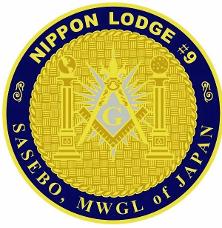 Contact Nippon Lodge NO. 9 at:
3-7 Tonoocho 3rd. Flr. Nakamura Bldg. Sasebo-shi, Nagasaki-ken, Japan
Email:
nipponlodge9@yahoo.com
Facebook:
Nippon Lodge
Mailing Address:
Nippon Lodge No 9 Masonic
PSC 476 Box 135, FPO AP 96322-0135
Stated Meeting:
First Wednesday, 6:00 p.m. (1800)
SPECIAL ANNOUNCEMENT: Nippon Lodge No. 9 2019 Dues Cards are available. Please contact HWB Earle Epperson, Secretary for the Lodge.

NIPPON LODGE #9 under the Jurisdiction of the Most Worshipful Grand Lodge of Free And Accepted Masons of Japan.
Phone:
In Japan: 090-5386-6187 (Bro Cloonan) 080-4209-5269 (PM MIKE V.)
Int: 81-90-5386-6187 (Bro Cloonan, Treasurer) 81-080-5609-0482 (Bro Epperson, Secretary)
E-mail Contacts:
MWB Marvin Abueg, PGM, Grand Lodge of Japan
WBro. Hirotaka Ito, PM, Nippon Lodge No 9
WBro. Rommel Daclan, WM, Nippon Lodge No 9
WBro. Thom James Pecson, SW, Nippon Lodge No 9
HWBro. Earle Epperson, Secretary, NL No 9
HWBro. Bill Cloonan, Treasurer, NL No 9