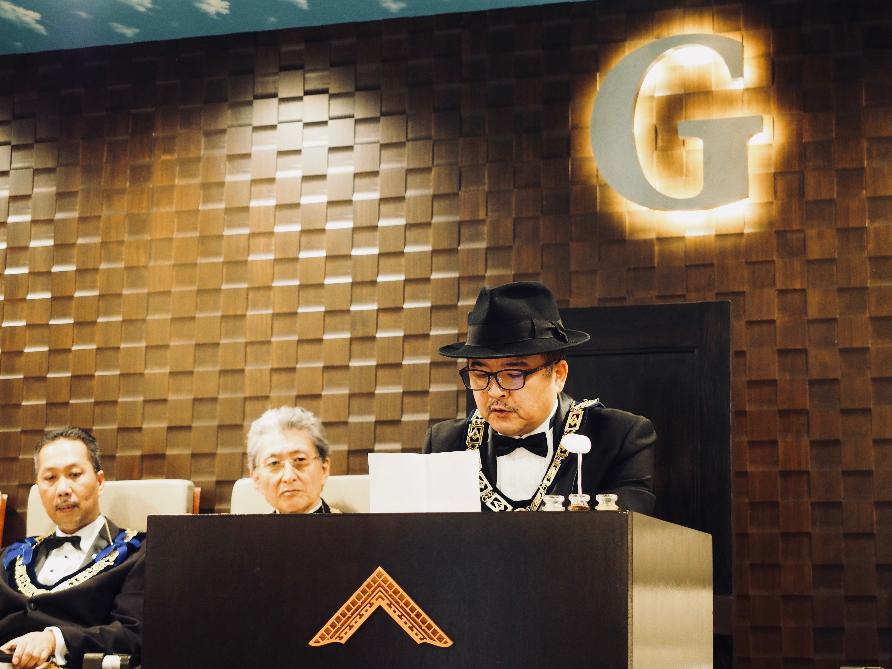 This was long road since I became a mason. Once, I dropped out of Freemasonry but Masonry was always in the back of my mind like a light house. I am now among warm and truthful brethren. And having refreshment and repose. Although a good organization, we sometimes encounter prejudice or difficulty to prevail in freemasonry, especially in Japan. What it means to be a mason. Sometimes it makes me think. But to smooth that prejudice away, be as good a man, Be as tolerant, be as the salt of the earth.
We have various brethren who speak different languages, are of different nationalities or different religions. When people climb up a mountain, they have a lot of approaching routes, but the goal for everybody is same.
Albert pike said, "What we have done for ourselves alone, dies with us.
What we have done for others and the world, remains and is immortal."
With these words, we are going to do charity work in this year successfully