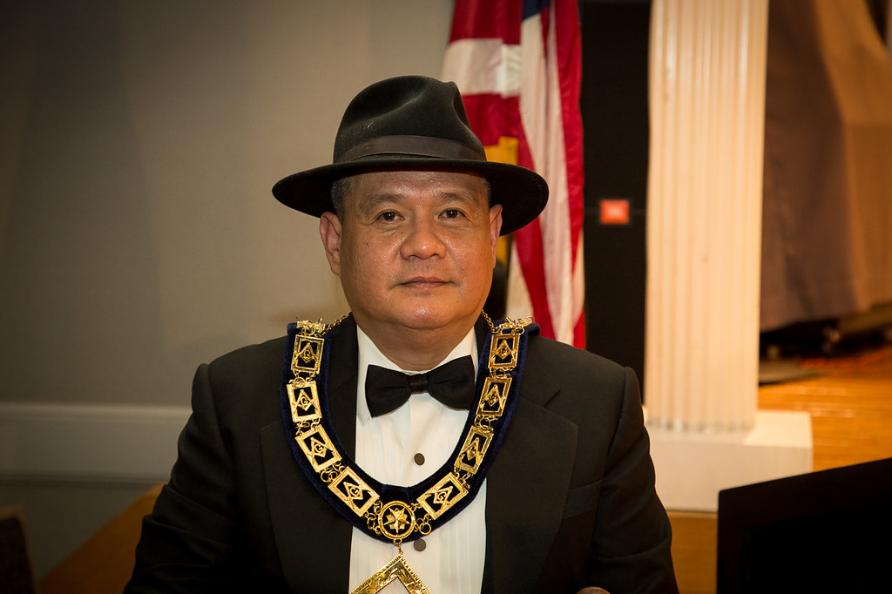 First, I would like to congratulate all the elected and appointed Officers MY 2018. To Brother Ito, on your ascension to the East. I would like to thank my Pillars, Bro. Ito and Bro. Rommel for their unwavering support, to my Secretary and Treasurer, HWB's Earle and Bill, thank you for ensuring our records and financial are properly recorded. To our Past Masters, WB Henry Staggs, WB Ron De Guzman, WB Ervy Amoyan, and WB Mike Velarmino, thank you for your support and guidance. To Bro. Ace Asuncion, my confidant. Special thank also to WM Tanaka, reigning Master of Himiko Lodge #24, thank you for your unconditional love and support for Nippon Lodge #9, and for constructing our beautiful new lodge. And to MWB Marvin Abueg, the backbone of NL#9, thank you for inspiring us to be a better man and Mason, I will be forever in debt.
It had been a Fruitful year for NL9. This year we continue with our Charity works, giving joy to the less fortunate children of Wakatake-Ryo and Seifuen Orphanages and participated at the Tokyo Children Festival hosted by the Grand Lodge. We also conducted base clean ups and fund raising events at Fleet Activities Sasebo. This year also for the first time, awarded $1,000.00 Scholarships each for two outstanding students of E. J. King High School. One of my goal is to strengthen our core, and this year, we hosted monthly breakfast with our families. The highlight of this year was the construction of our new Lodge, and would like to thank the Grand Lodge for making this possible. I will always cherish the love and support that the brethren and families have provided.
This year also, our Fraternity had experienced heavy turbulence. We are witness to the regrettable events that transpired, not just in the Blue Lodges but at the Grand Lodge as well. The brunt of the storm is yet to come, as in the past, our resolve will be challenge. With the help of our Supreme Grand Master, we will weather the storm like our brothers have done who have gone this way before. Brethren, let the teachings and our obligations be in our hearts and guide us in whatever endeavor we may have. In the grand scheme of things, these are all planned and designed by the Great Architect of the Universe, and will just make our fraternity more resilient and stronger than before.
As I looked back, there are still many things that I wish I could have done, or should have done but failed to do. And for that, please accept my humble apology.
As I stepped down as your Master, I have no doubt that the same love and support you will provide our new officers if not more. The brethren of NL9 will continue to do us proud and I wish them all the very best this coming Masonic Year. Thank you Brethren for the trust and the opportunity to have served you.