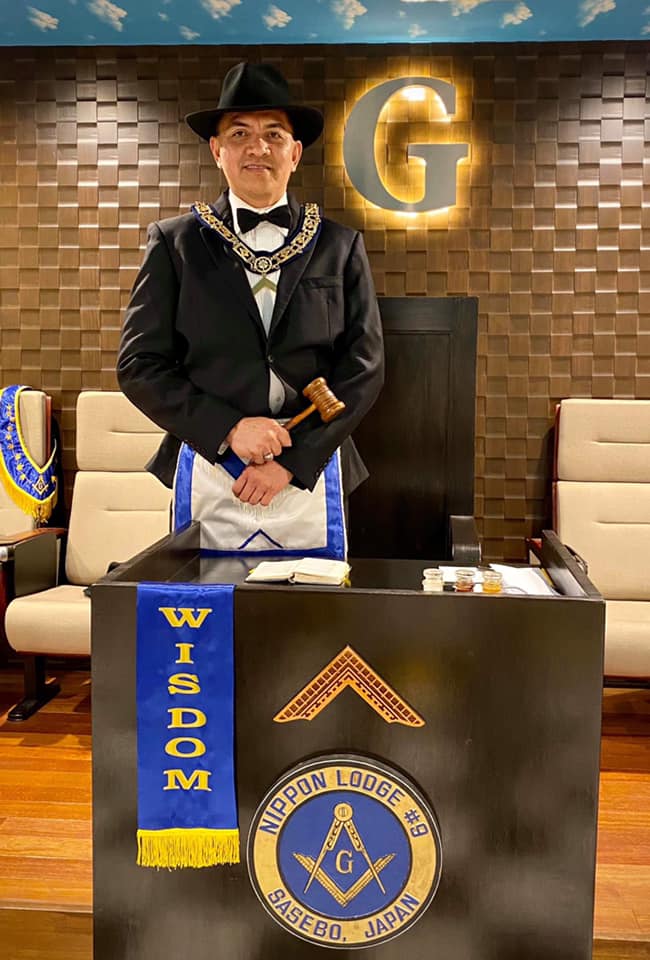 Greetings from the East! Please let me take this moment to congratulate the brethren that were elected and appointed for the Masonic Year 6020 A.L. Officers of Nippon Lodge No. 9.
First of all, I also would like to thank the brethren who participated during the night of the election. We have an exciting Masonic Year ahead. It has been 63 fruitful and harmonious years that the Lodge has been in existence, and we will continue to keep the Light of Nippon Lodge No. 9 shining brightly in peace and harmony.
As your Worshipful Master, I would like to give the Brethren an idea of how I envisioned the ensuing year. We will strive to achieve and solidify the tenets of our Craft towards a concerted effort to accomplish the following:
1. Strengthen Masonic Education and familiarize the brethren in our Constitution, edicts, by-laws, general rules of the Grand Lodge and other directives particular to our Lodge and Jurisdiction.
2. Charity work and community service will always be a part of our Lodge. We will continue the scholarship program, helping the community and continue to support the the Seifuen and Wakatake Ryo Orphanages.
We will seek advice from the city government if they need us for additional community service.
3. Training and development of our petitioners and progressing brethren by mentorship and developing a timeline for their progression to being raised. This will include assigning a Master Mason to teach our petitioners, EAs and FCs while the Lodge of MMs is in labor. The key to this venture is managing the time to do degree conferrals. I do believe that it will be a boost to motivate the petitioners, EAs and FCs to meet their goal of being raised on or before their timelines.